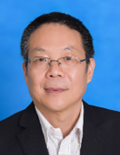 Prof.
Chaohui Zhao


Shanghai Dianji University, China

Vice chairman of the special committee of micro and special motors of the Chinese Institute of electrical technology;Vice president of Shanghai Motor Industry Association
Biography: Chaohui ZHAO, doctor/ Professor, doctoral supervisor. In 2008, he graduated from the automation School of Nanjing University of Aeronautics and Astronautics with a doctor's degree in engineering. From 2013 to 2014, he was a senior visiting scholar at The Florida Institute of technology. Currently, he is the vice chairman of the special committee of micro and special motors of the Chinese Institute of electrical technology, the member of small and medium-sized electrical machinery special committee of China Electrotechnical Society, The vice president of Shanghai Motor Industry Association, Editorial board member of " Electric Machines and Control Application", " Journal of Shanghai Dianji University" and other journals.
The main research direction is motor and electric appliance, power electronics and power transmission. In recent years, he has presided over many national scientific research projects, published more than 10 books, published more than 130 papers, authorized more than 20 patents, won 3 national and provincial teaching achievements, and won 4 provincial and ministerial science and technology awards. It has successively won the honorary titles of "top ten outstanding young people in Jinshui District of Zhengzhou", "national Baosteel excellent teacher", " Famous teachers in Shanghai Universities " and so on.
Speech title "Research on The Related Technology of ES"
Abstract-Electric Spring (ES) is used to solve the instability problem caused by new energy grid connection. For more than ten years, the electric spring has developed rapidly, but there are also some blind spots that have been ignored. for example, During the use of electric spring, the fixed position of critical load and non-critical load has certain influence on the actual use. The topology of the electric spring developed for a single electrical appliance will hinder the widespread promotion of this device. Accurate working feasible region of electric spring is helpful for efficient use of electric spring.
In order to solve the problem of location of critical and non-critical loads, the switchable smart load (SSL) is proposed by our team. The control strategy of ES with switchable smart load designed can stabilize the voltage of the load critical load in a period of time, and stabilize the voltage of non-critical load in another period of time. It is more flexible compared with the control method that can only stabilize the voltage of the critical load.
In order to solve the second problem, the generalized electric spring(G-ES) is proposed by our team. By stabilizing the voltage of the critical section feeder, it can indirectly stabilize the crucial load connected to the critical section feeder, and then solve the problem of renewable energy introduced into the grid when there is a distance between critical loads and non-critical loads in space.
In order to improve the use efficiency of electric spring, we give eight working modes of the electric spring. Many of functions that ES can achieve are based on its rich steady-state operation modes. In practical application, the division of ES steady-state operation mode is helpful to analyze the power exchange between ES and power grid.
Through relevant theoretical analysis and experimental verification, good results have been achieved.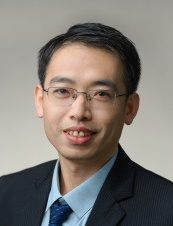 Prof. Jun LIU


Xi'an Jiaotong University, China

IEEE Senior Member;Associate editors for jounals of Frontiers in Energy Research, Energies
Biography: Jun Liu, received his B.S., and doctorate degree all in Electrical Engineering from Xi'an Jiaotong University, Xi'an, China, in 2004, 2012 respectively. Currently he is a Professor at Department of Electric Power Engineering, Xi'an Jiaotong University; also a researcher in the Smart Grid Smart Grid Key Laboratory of Shaanxi Province, State Key Laboratory of Electrical Insulation and Power Equipments, Xi'an Jiaotong University. From Oct. 2008 to Aug. 2010, he was a visiting scholar at Department of Electrical and Computer Engineering in Texas A&M University, College Station, Texas, US. He serves as associate editors for jounals of Frontiers in Energy Research, Energies, etc.
His interest is with power system stability, renewable energy and EV integration, power system operation and control, smart grids, integrated energy systems, machine learning and AI applications in power and energy systems.
Speech title "Data-Driven Static Security Risk Assessment of Modern Power Systems"

Abstract-The increasingly complex power grid structure and the volatility caused by the high proportion of renewable energy have brought great challenges to the traditional static security assessment of power grids. To solve this problem, a multi-source data-driven power grid static security risk assessment method is proposed in this paper. Firstly, the historical operation data of the power grid, including the grid structure of the system, load power, generator power and weather information, are used to build a multi-source data set. Then, a static security assessment model is constructed using long-term and short-term memory neural network and deep neural networks, and the multi-source data sets are used for off-line training. According to the output results of the assessment model, a three-level static security risk assessment index system is then developed. Finally, the proposed method is tested through a provincial 500kV power grid. The example results show that the method proposed in this paper can effectively realize the assessment of power grid static security risks, which can be used to assist the system operators for future intelligent dispatch and control."