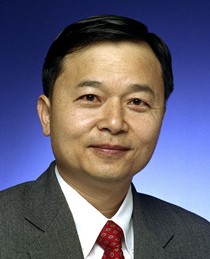 Prof. Wei-Jen Lee

The University of Texas at Arlington, USA
IEEE Fellow, Director of Energy Systems Research Center
President Elect, IEEE, Industry Application Society

President Elect of IEEE-IAS

Registered Professional Engineer in the State of Texas
Biography: Professor Lee received the B.S. and M.S. degrees from National Taiwan University, Taipei, Taiwan, and the Ph.D. degree from the University of Texas, Arlington, in 1978, 1980, and 1985, respectively, all in Electrical Engineering.
In 1986, he joined the University of Texas at Arlington, where he is currently a professor of the Electrical Engineering Department and the director of the Energy Systems Research Center.
He has been involved in the revision of IEEE Std. 141, 339, 551, 739, 1584, and 3002.8 development. He is the President Elect of the IEEE Industry Application Society (IAS) and an editor of IEEE Transactions on Industry Applications and IAS Magazine. He is a member of IEEE Fellow Committee. He is the project manager of IEEE/NFPA Collaboration on Arc Flash Phenomena Research Project.
Prof. Lee has been involved in research on Utility Deregulation, Renewable Energy, Arc Flash Hazards and Electrical Safety, Smart Grid, MicroGrid, Industrial Internet of Things (IIoT) and Virtual Power Plants (VPP), AI for Load, Price, and Wind Capacity Forecasting, Power Quality, Distribution Automation, Demand Response, Power Systems Analysis, Short Circuit Analysis and Relay Coordination, Distributed Energy Resources, Energy Storage System, PEV Charging Infrastructure Design, AMI and Big Data, On Line Real Time Equipment Diagnostic and Prognostic System, and Microcomputer Based Instrument for Power Systems Monitoring, Measurement, Control, and Protection. He has served as the primary investigator (PI) or Co-PI of over one hundred funded research projects with the total amount exceed US$17 million dollars. He has published more than one hundred and seventy-five journal papers and two hundred ninety conference proceedings. He has provided on-site training courses for power engineers in Panama, China, Taiwan, Korea, Saudi Arabia, Thailand, and Singapore. He has refereed numerous technical papers for IEEE, IET, and other professional organizations.
Prof. Lee is a Fellow of IEEE and registered Professional Engineer in the State of Texas.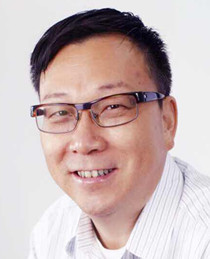 Prof. Dr. Guilin Zheng


Wuhan University, China

Chairman of IEEE Wuhan Section
IEEE Senior Member


Chairman of Hubei Provincial Standard Association
Biography: Guilin Zheng (SM'05) was born in 1963. He received the B.S., M.S., and Ph.D. degrees in electrical engineering from Wuhan University, Wuhan, China, in 1983, 1986, and 1989, respectively. He is currently a Professor with the Department of Automation, Wuhan University, and the Head of the Department of Automation. His current research interests include control theory and engineering, measurement and sensors, mechanical–electrical system integration, intelligent power grids, and related fields.
Publication Topics
optimal control, Hall effect transducers, PI control, adaptive modulation, analogue-digital conversion, computational complexity, condition monitoring, cost reduction, dams, deformation, displacement measurement, distance measurement, domestic appliances, dynamic programming, electric resistance measurement, electric sensing devices, intelligent sensors, measurement errors, pattern clustering, power amplifiers, power consumption, power transmission lines, pricing, programmable logic devices, pumping plants